Access
ACCESS
THYME is located in the central part of Kyoto Prefecture and in the center of Miyama Town.
It is only 60-90 minutes drive to Kyoto City, Osaka, and Fukui, making it a good location as a base for sightseeing.
〒601-0752
17-1 Hakanoshita Nagtani Miyama Town Nantan City Kyoto Prefecture
Google Map
※Please enter the above address into your car navigation system or smartphone's map.
Access to Miyama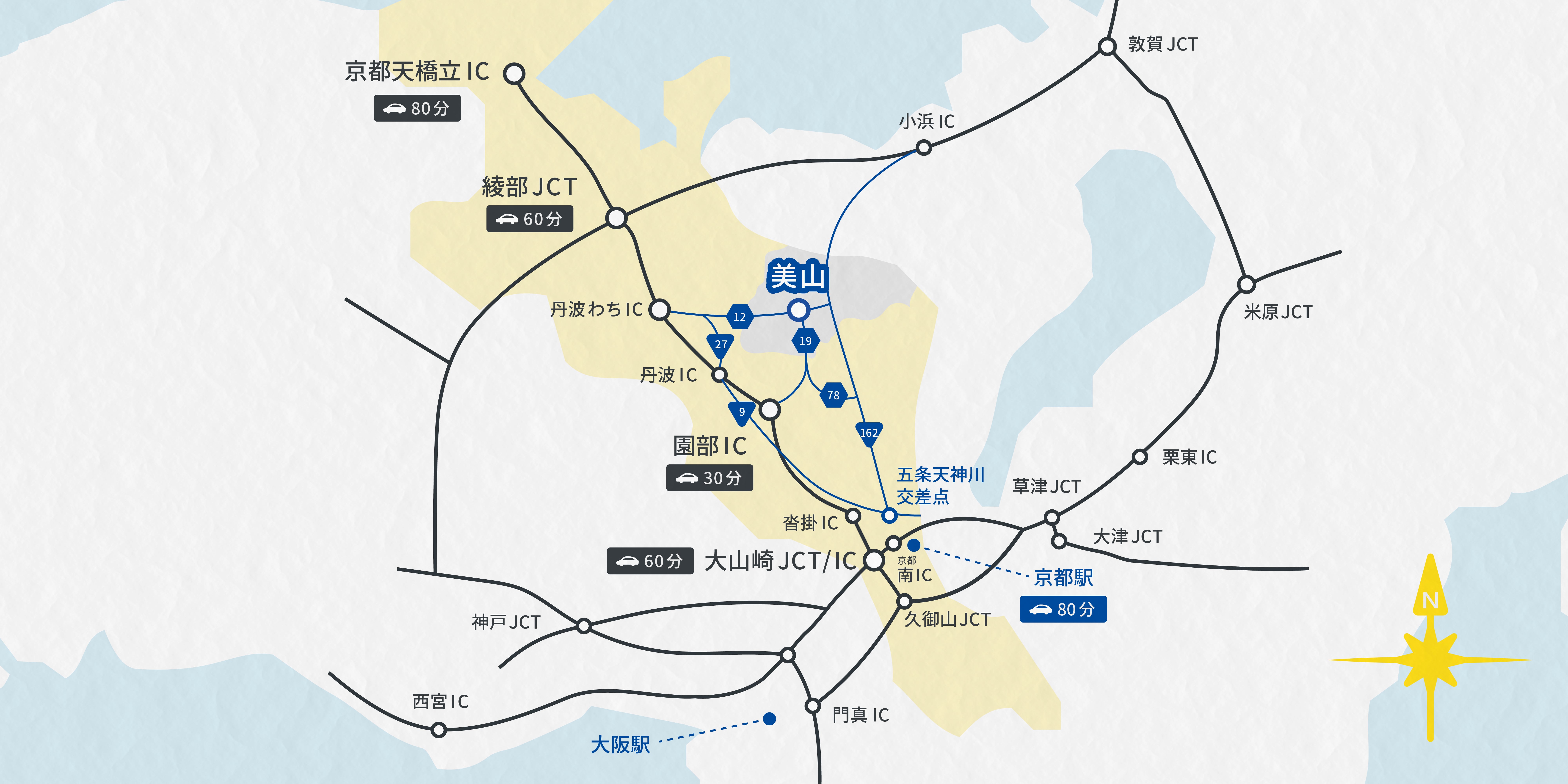 Access to THYME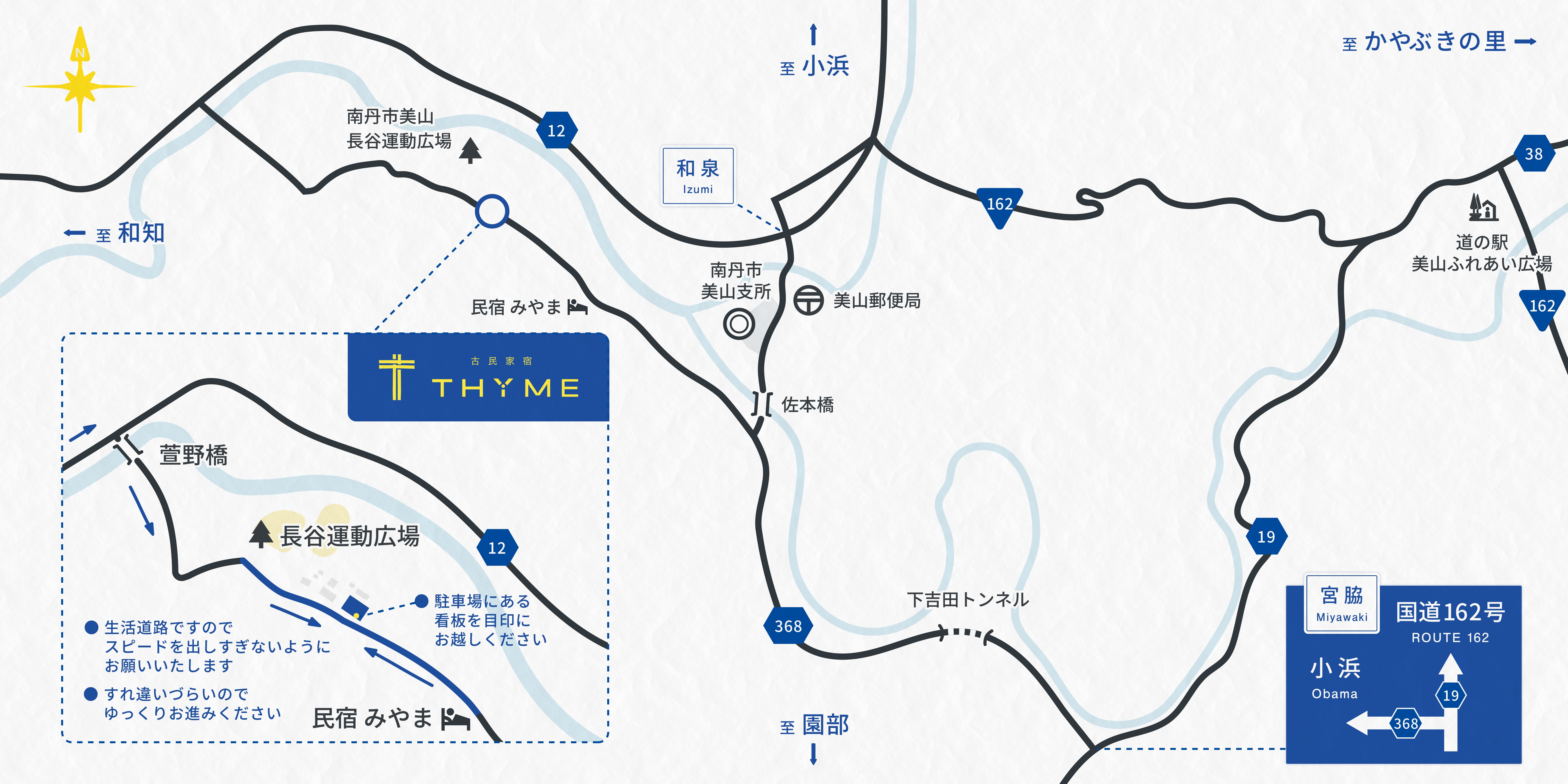 Access Information of Nearby Area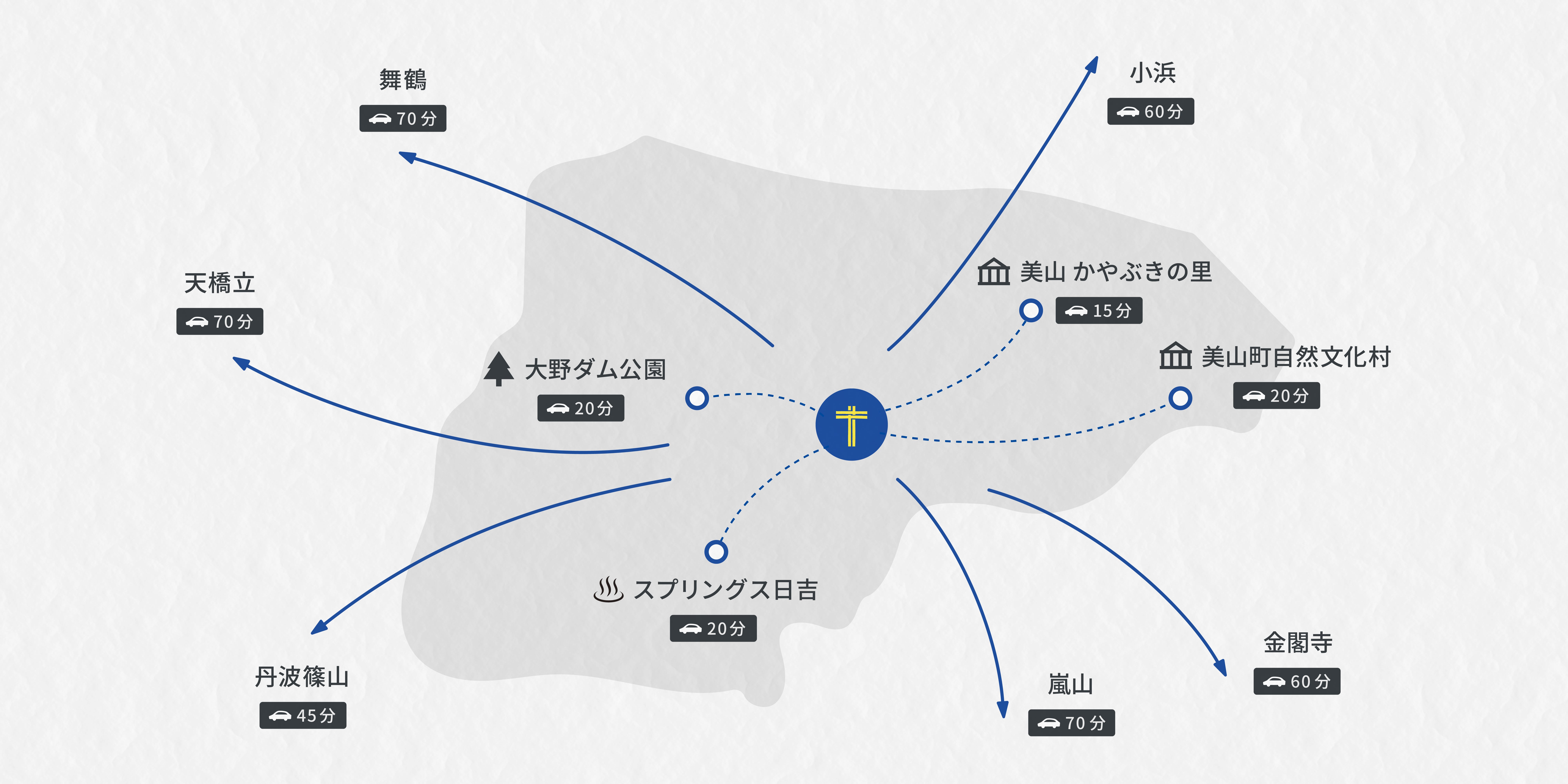 Transportation
Taxi
Taxi from Kyoto Station may be an economical option if you are traveling in group. If you use our engaged taxi company, fares are flat, not metered. They also pick you up in front of Kyoto Station, saving you the trouble of carrying heavy luggage. Please let us know if you prefer this option.(here is Q&A)
Car
Free parking space for 3 cars.

The nearest train station from Miyama is 20km apart distance. It is best to rent a car at Kyoto Station. With a car, you can move freely around Miyama and on your way home.

Various experiences that can only be had at THYME.
Please accumulate your own unique time that you can only experience here!